Difference between revisions of "Assemblaggio componenti principali parte 1"
From wiki3dline
 

Line 38:
Line 38:
 
 
 

[[File:Componente_C-D.png]]

 

[[File:Componente_C-D.png]]

 
+
 
+
 
+
 
+
 
+
 
+
 
+
 
+
 
+
 
+
---
Latest revision as of 11:02, 13 March 2019
Attrezzatura necessaria non fornita:
-Guanti da lavoro
-Occhiali di protezione
-Cacciaviti a stella di diverse misure
-Set di chiavi a brugola da 2,5 a 10 mm
-Saldatore a stagno
-Trapano avvitatore
-Punte per plastica da 3 a 8 mm
-Carta Vetrata
-Bomboletta spay colorata acrilica (se si vuole verniciare il braccio)
_forbici/tronchesi
---
---

Posizioniamo tutto su un piano stabile, rimuoviamo eventuali supporti o residui di materiale dai componenti e carteggiamoli se vogliamo renderli più lisci. NB se si vogliono verniciare è bene farlo con tutti i componenti smontati!! Proteggere con del nastro di carta i cuscinetti a sfera premontati!!
Una volta pulito Tutti i pezzi cominciamo ad assemblare i vari componenti del robot

Individuiamo i componenti A e B ad assembliamoli come nell'immagine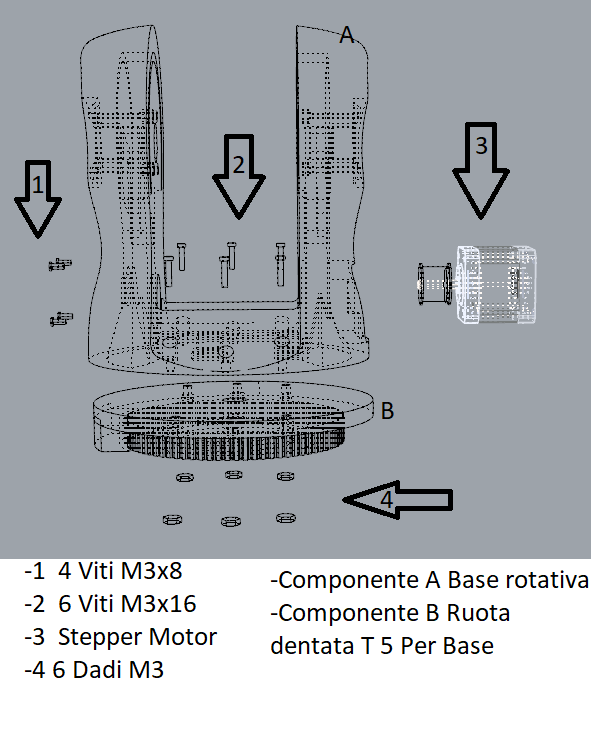 Una volta assemblati i componenti A e B del nostro robot arm proseguiamo con i componenti C e D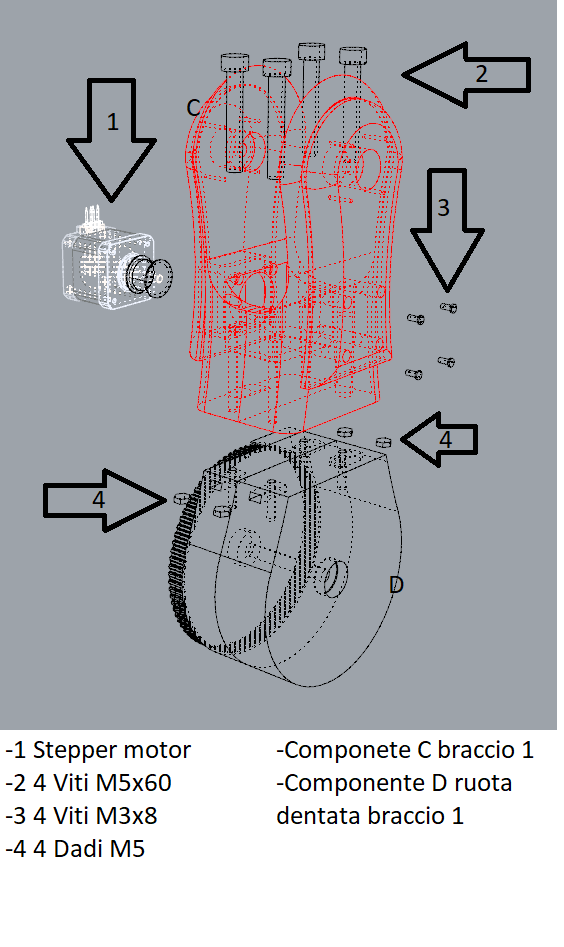 Montiamo i motori sui 2 componenti E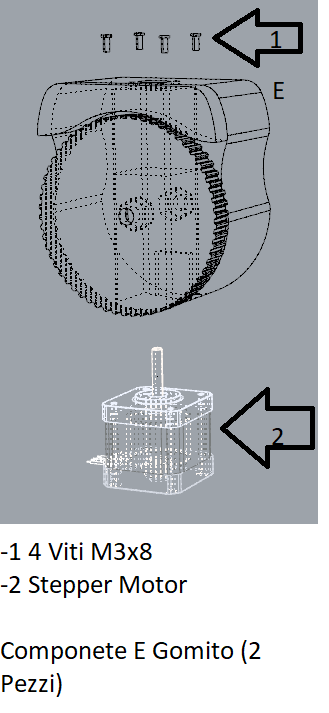 Infine assembliamo l'ultima parte del braccio